2008 - 100 Things That Will Burn In Hell (242 page digital book) by Phoenix West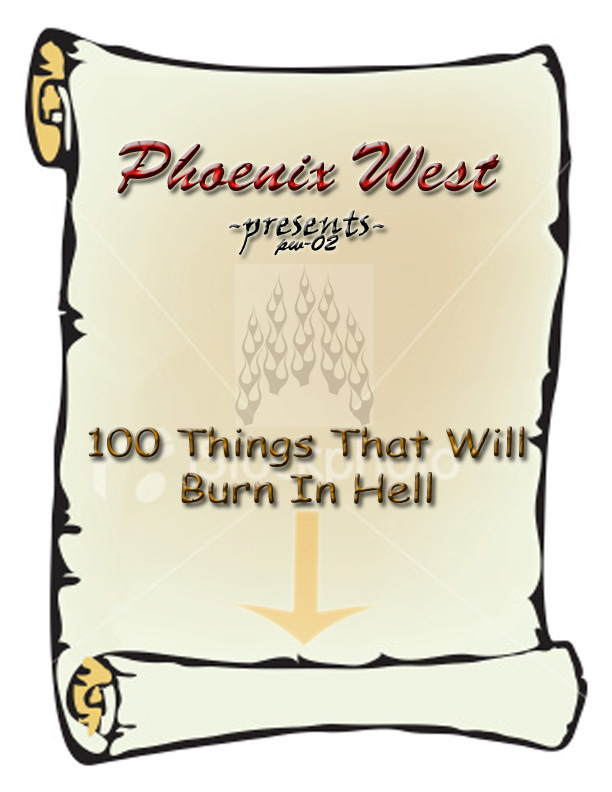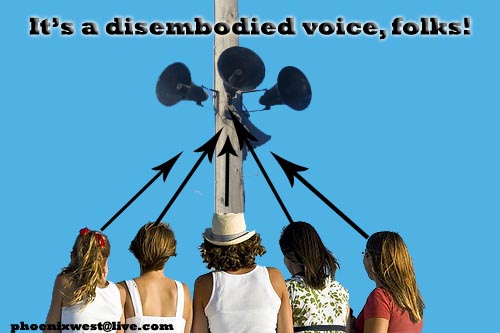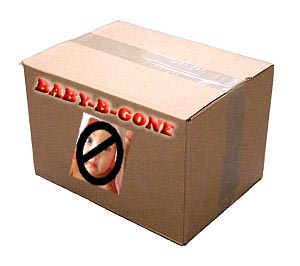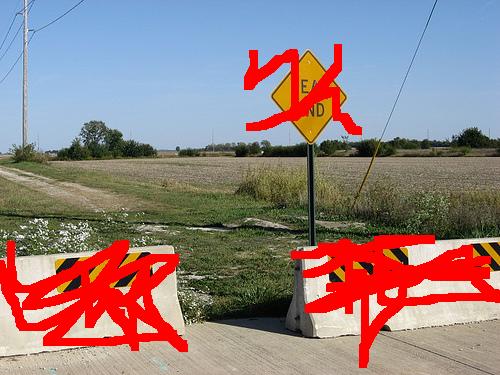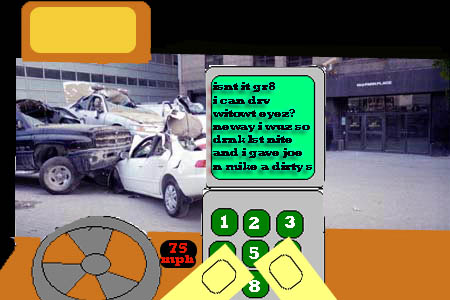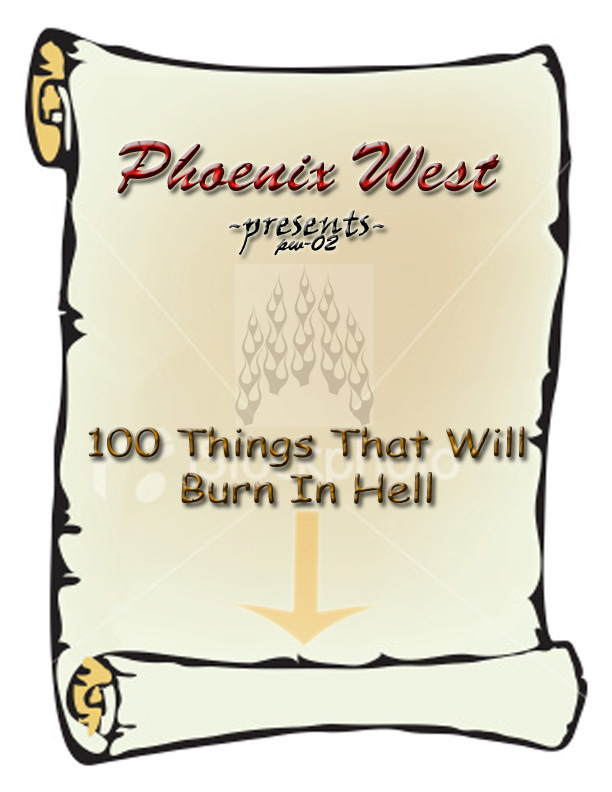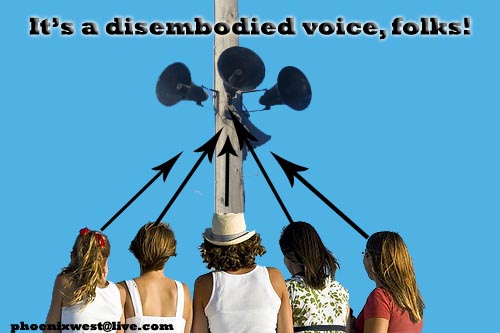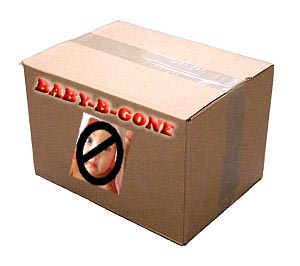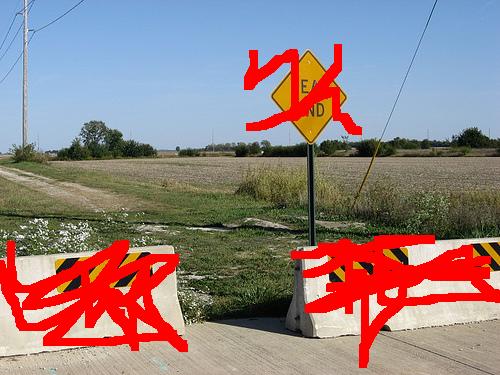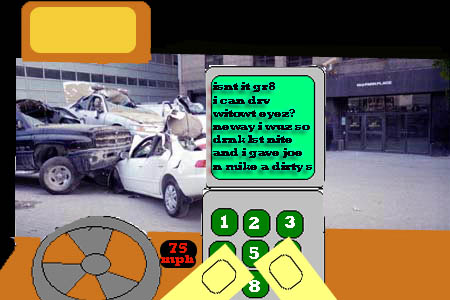 sale
2008 - 100 Things That Will Burn In Hell (242 page digital book) by Phoenix West
My very second book! In this comedy book, I express my opinions on 100 things that I hate and think deserve to rot in hell. This book is full of pictures with my thoughts scribbled on them. It's impossible not to enjoy this book. If you don't enjoy it then you deserve a spot in the upcoming sequel, 100 More Things That Will Burn In Hell.
This is the 2015 updated version of the book. Instead of changing the original writing, I instead added blurbs below each section to address any changes from 2008 until 2015.
Subjects include:
Blogs
Ghosts
Naps
Scooby Doo
Sesame Street
Virtual driving
Emo scene
Ebonics
Game shows
Fast food
Cupid
The south
and a bunch of TV shows that are no longer on the air because this is a pop-culture book and shit changes quickly.